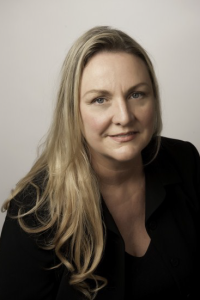 Romney came to real estate as a natural outgrowth of her background in the arts and architecture. She has a Master of Fine Arts from Columbia University, where she studied painting, sculpture and architecture. She received a Fulbright fellowship to study painting in Assisi in 1990. Her focus was the frescoes of Giotto as well as her own studio work. A Pollock-Krasner award followed in 1992.
Romney's lifelong interest in architecture has informed her renovation of older homes, with a concentration on opening smaller spaces to light while retaining period detail and enhancing indoor/outdoor flow.  
She is a member of the Berkeley Architectural Heritage Association, where she often researches the histories of particular homes, fascinated by the richness of character and sense of place that a home acquires over time.

Clients tend to describe Romney as warm and diplomatic yet tenacious and assertive, a skilled negotiator who never loses sight of the big picture. She is driven by relationships that are clear, open-hearted and energetic. Buying or selling a house is a high-stakes transaction comprised of countless important details and emotional decisions. It takes calm perspective and real integrity to navigate both the business and personal aspects of finding or selling a home. Romney has found creative solutions for countless buyers who ended up with their dream home despite the odds. She has advised sellers as to how to efficiently prepare their home for market to show it to it's best advantage. Her marketing materials are beautifully rendered and her clients are consistently happy. 
The resulting trust that has developed over the years has been both a source of great business and of great satisfaction.
Romney lives in Berkeley with her husband and three children. The O'Connells received the Berkeley Architectural Heritage Association's Preservation Award (2007) for the renovation of their 1904 home. 

"As buying agent and selling agent, Romney deserves
her consistently five-star reputation"
Romney was so patient with my wife and me when we went to buy in the bay area: she showed us many homes, and never made us feel like we were taking advantage of her time. She was readily available, not afraid to ask challenging questions on our behalf, and never made us feel as though we should be acting any other way than just the way we were. She encouraged us to ask the full range of questions and if she didn't know the answer to our questions, she would find out. And in a timely way. Unlike other realtors, Romney didn't try to talk us into something we didn't like or talk us out of something we did like; she listened carefully to what we wanted and was very informative about what was possible. We got a home we liked a lot, and at a good price. Years later, when we had to leave the area, Romney knew exactly how to help us get ready to sell in somewhat rushed circumstances; she knew precisely what needed to be done and how to get it done. She knew how to price the house and when to put it on the market. Within just a few days after opening we received eight offers and one was at the top of what we were hoping for. It was a complete pleasure at every step of the way to work with this amazing realtor. Highest recommendation, without reservation.

–John M.